T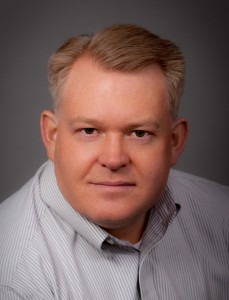 he American Cosmetic Dental Lab Association (ACDLA) announced today that John Von Thaden has been named Executive Director for the association.  The appointment solidifies a new, more focused direction for the association, according to founder and chairman, Keith Crittenden.
"John Von Thaden brings more than 25 years of marketing and management experience to our association.  While his experience has been outside the lab industry, his passion for developing healthy, growing businesses will be a great benefit to our association members," said Crittenden.
Von Thaden indicated his top objectives were to launch a new, more easily accessible website, provide deeper and more relevant information for members, and grow the association membership.
"With the significant trends we are seeing within the Dental Lab Industry, it has never been more important that individual labs join together to ensure their long-term viability and success," said Von Thaden. "By providing management, marketing and technology guidance and tools, and by establishing partnerships which benefit our member labs, ACDLA intends to become a driving force in building a sustainable future for our association members."
Von Thaden joins the AmericaSmiles team and ACDLA after more than 16 years with Federal Signal Corporation, and Illinois-based manufacturer.  During his tenure he held a number of marketing and management positions before being appointed Vice President and General Manager for a global division providing advanced communications, hardware and software safety and security solutions for government and industrial customers around the world.  Von Thaden serves on a number of boards including Illiana Financial Credit Union's supervisory committee responsible for auditing and board oversight.